Welcome to KemmyStonecraft, Awards, Nameplates, Gifts and Engraving,  a family run business founded in Limerick in 1987. 
We have been in our current location at the Tait Centre, Dominic Street, Limerick since 1989. Next year (2022) we will celebrate 35 years as a family run business at our premises in the heart of Limerick City.
At KemmyStonecraft we work with many businesses and Government Agencies for their Corporate Awards, Staff Awards, prizes and presentations including Limerick City and County Council, Limerick Sports Partnership, Local Enterprise Board, UL Hospitals, Retail Excellence Ireland, Limerick Golf Club, Castletroy Golf Club, Adare Golf Resort, Golfing Union of Ireland, Rowing Ireland, Olympic Council of Ireland, Irish Red Cross, Order of Malta and Peter Dee Academy.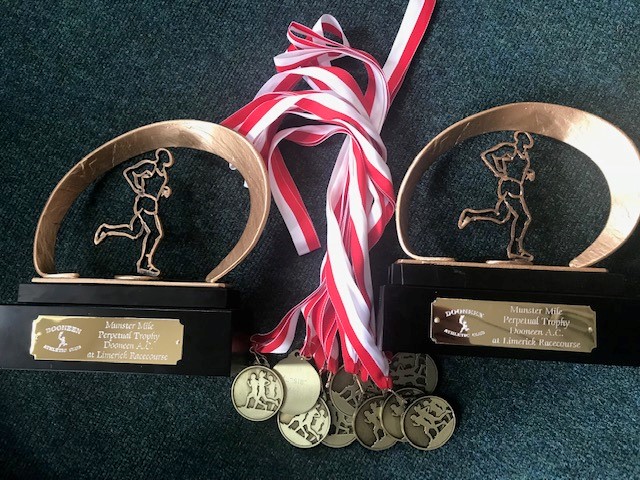 Some of the local companies we deal with are Uber, Dell, Analog Devices, BS & B, GECAS, Nordic Aviation, Vistakon, Cook Medical, Supermacs, Wyeth, Hugh Campbell Hair Group and Virgin Media.
We supply awards to many clubs, societies, schools and colleges and industries throughout the Mid-West and further afield. Our education sector clients include the University of Limerick (UL), Limerick Institute of Technology(LIT), Mary Immaculate College (MIC) and a significant number of schools in Munster.
Over the years we have completed many interesting projects, from a commission for an engraved stone plaque for the visit of Tiger Woods to Limerick Golf Club in 2001, Mike had the pleasure of showing the plaque to Tiger to mark the spot where his drive finished when he birdied his last hole to shoot a course record of 64 in the JP McManus Pro Am in 2000. We were asked to do a granite commemorative plaque for the unveiling of the Padre Pio Sculpture at our neighbours in the grounds of the Dominican Church.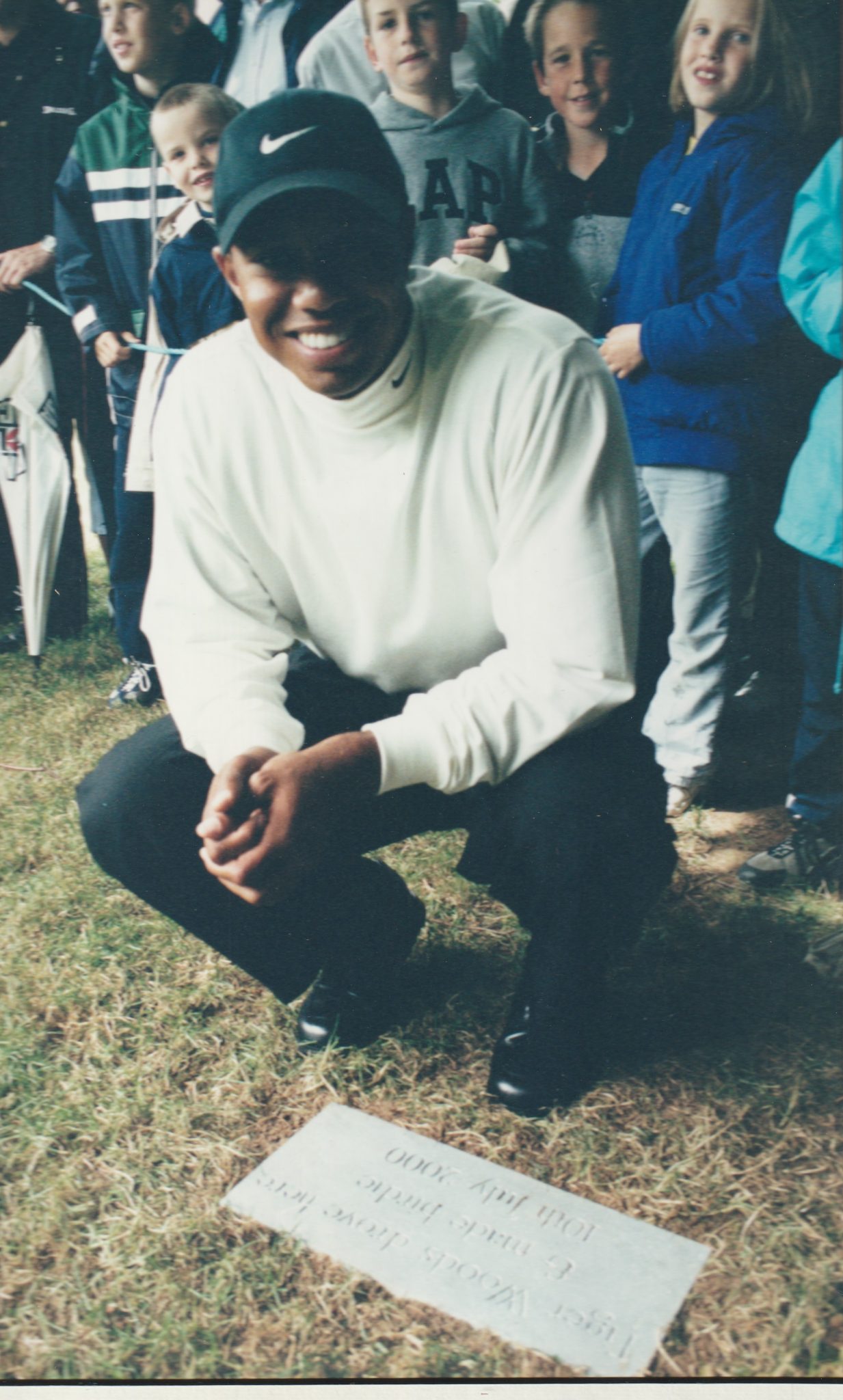 We stock a massive range of trophies, plaques, medallions, silver cups, tankards, bronze and pewter figures which can all be personalised with your own inscription or your club crest or company logo.
Our range of awards cover every sport from the most popular soccer, GAA, rugby, golf and athletics to the less well known water-polo, archery, roller hockey etc.
We also specialise in gold, silver and bronze medallions which can be embossed with your club crest or logo, ranging in size from 1.5 inches to 4.5 inches. We have a range of Jade Crystal plaques in many shapes and sizes which we can engrave with club crests or company logos. We carry a wide range of Cold Cast bronze figures and sculptures from Genesis and Druid Craft as well as crystal from Waterford Crystal, Tipperary Crystal, Heritage Crystal, Thomond Crystal and Cuchulainn.
We produce a range of stone plaques in Granite, Marble, Limestone and slate in a variety of colours, shapes and sizes which are used for house names, commemorative plaques, professional nameplates and awards.
In our Engraving department we engrave Brass, Stainless Steel and PVC professional nameplates in for a range of corporate, sporting and educational clients. See some local nameplates below. We can call to your location to discuss your requirements and provide a fitting service if required.
So if you have an upcoming event or you need a nameplate or housename, have a look through the range on our site or browse through our brochures and give us a call at 061 403 155 or email info@kemmystonecraft.com.